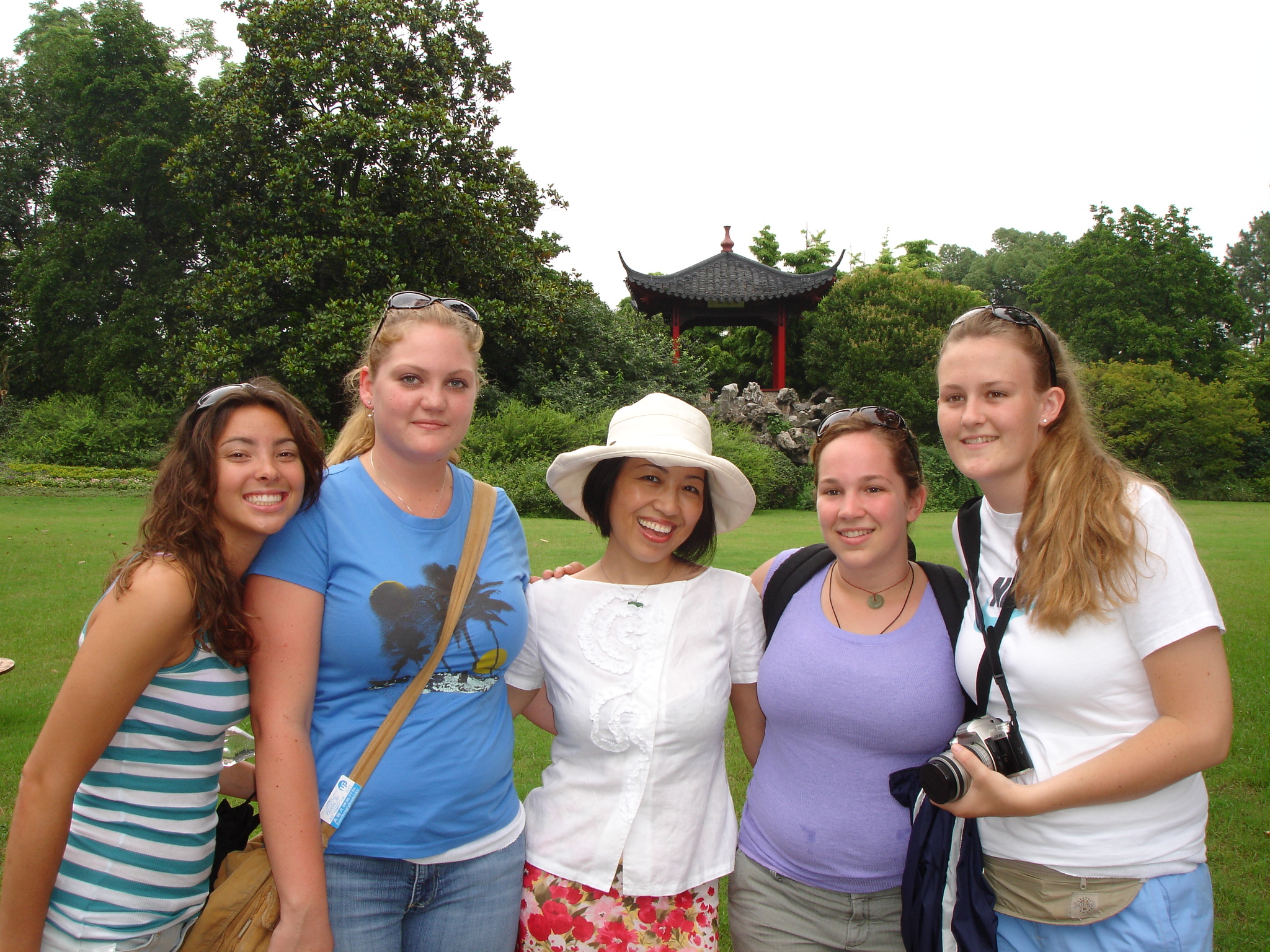 Ms. Xu believes in building bridges between America and China and there exists no better way to achieve this goal than to introduce the youth of both countries. Ms. Xu has arranged and led tours for high school students, parents, chaperones, and teachers.

Ms. Xu will tailor her tour to the interests of the group. For example, Ms. Xu has brought her student tour members from Camarillo High School into Chinese schools during school hours enabling direct contact and exchange during assemblies. On two other June tours, Ms. Xu has led groups of graduating seniors from Rio Mesa High School with their international studies teacher and parents on a post-graduation tour.

The American students enjoyed a significant lifetime experience in a safe and supervised environment. Of course, only the best, the most serious, and the most mature students travel with Phoebe Xu. Parents, siblings, relatives, teachers, and principals are welcome!

Also, Ms. Xu volunteers to give presentations about China in class rooms. The students are usually interested, not in history or geography, but in the daily lives of their counterparts in China. Ms. Xu, of course, can describe daily life in China in great detail and her presentations always draw the quiet attention of the students.

Contact Phoebe Xu for more information about how to introduce your student group to China! Let's build bridges!